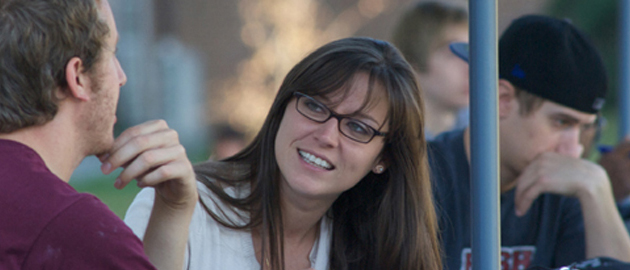 ENGR 111 C - Engineering Learning Skills
2016 Dates: June 27-August 5
This summer, the College of Engineering at Southern Illinois University Carbondale (SIUC) will offer ENGR 111C – Engineering Learning Skills for incoming first year engineering students. This course is designed to increase students' understanding of engineering as both a field of study and a profession. Emphasis is placed upon becoming a team player in engineering and developing an effective strategy for academic success in mathematics, science, and engineering courses. 
The criteria for admittance into the course are:
Unconditional admittance into SIUC for the summer semester of 2016.   
Completion of the SIUC math placement exam. Preference will be given to students that have taken the placement exam and have placed into Math 106,107,108,109,111.
Students who meet both criteria will be granted priority consideration for one of 15 slots. Other engineering and pre-engineering students will be considered if space is available. 
This course is a hybrid course with an online portion that will begin June 27th and a one week on campus portion that will begin July 17th.  Instructions for completing the materials will be sent via email prior to the beginning of the summer session (June 13th).  Participants will also be required to sign an agreement which states that they will comply with all of the rules and guidelines of ENGR 111C. Those who do not follow these guidelines may be asked to go home for the remainder of the summer session and receive a failing grade for the course. 
The College of Engineering will pay for university housing and meals during the on-campus period of the ENGR 111C course. However, participants will be required to cover the following expenses: 
Tuition and fees 
Transportation to and from campus  
Entertainment 
Miscellaneous expenses (laundry, school supplies, phone calls, etc.) 
 Note: This course does not satisfy ABET or engineering requirements and it does not count toward the hours needed for graduation in engineering.