Thomas J.Murray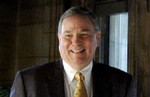 Tom Murray was a member of Sargent & Lundy LLC's Corporate Executive Team, a member of the Board of Directors, and an Owner (1993 -- 2007), responsible for strategic planning, risk management, policy development, financial planning and annual budgeting, and broad corporate issues, including succession planning.  A global consultant to the electric utility industry, the firm's ownership numbers 25, with a staff of 3,000 and revenues exceeding $450 million annually.
He served as Managing Director of the Power Delivery Services Group (PDS), one of three principal profit-loss centers of the company.  In that regard, Tom reported monthly to the company Owners on revenue, expenses, and profit by client for each of the PDS Vice Presidents and Project Directors.  Annual PDS revenues reach a range of $40 million to $50 million, which reflects approximately 20% of the total company revenues.  Staff resides in Chicago, Chattanooga, TN, and Wilmington, DE.  Tom was responsible for quality, profitability performance, and industry reputation for PDS and reported weekly to the Exec.Team and monthly to the company Owners.
Tom has extensive experience in all phases of project management, design, engineering and construction of high voltage/extra-high voltage (HV/EHV) air-insulated substations and HV/EHV gas–insulated substations and transmission lines.  These elements form the infrastructure of the "electrical grid" of the United States (US).  His experience extends from domestic (almost all states in the US) projects to international projects in many countries.  He has traveled extensively to:  Australia, China, Egypt, France, Germany, India, Indonesia, Italy, Kingdom of Bahrain, North and South Korea, Saudi Arabia, Spain, Syria, Thailand, the United Arab Emirates, the United Kingdom, and Yemen.
Tom holds a BSEE from the School of Technology, Southern Illinois University and is a registered Professional Engineer in the States of Arizona, California, Florida, Illinois, Indiana, Iowa, Minnesota, and New York; in addition, Tom is a member of the Illinois Society of Professional Engineers, the Institute of Electrical & Electronics Engineers, and the University Club of Chicago; and he has authored  many technical publications.
Tom has served as a Board Member (from 2004-Present), on the Executive Committee (2006-present), as the Chair Elect/Vice Chair (2007), and as the Chair (2008) for the Special Olympics of Illinois . He is currently on the board as Board  Governance and Membership Chair and Chair of the CEO Search Comm. Tom also serves on the Industrial Advisory Board of the College of Engineering of Southern Illinois University.