Howard Lo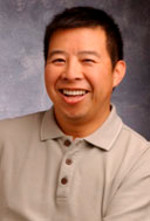 Howard Lo was the CEO and Chief Software Engineer of VisitView Corporation, a provider of business process software for Executive Briefing Centers.
Born in Hong Kong and raised in Chicago Illinois, he earned his Master's of Science in Engineering at Southern Illinois University in 1987.
He started his career at General Dynamics in Fort Worth where he was awarded an Extraordinary Achievement Award in 1990 for his contributions to a suite of computer aircraft analysis technologies.
His work with advance 3D software led him to Silicon Graphics Inc. As a Systems Engineer in the early 1990's, he helped the growing company introduce its graphics and super computer technologies into major accounts such as Mobil, Texas Instruments, the Super Conducting Super Collider and Lockheed Martin.
Later in his career at SGI he was the principal Software Engineer of an Internet-based training system called the "Webucator". This application was developed in record time and proved vital in a major product launch, saving millions of dollars in travel time and expense by delivering worldwide sales training over the internet.
After leaving SGI in 1997, he founded VisitView Corporation as a software consultancy, but with ever increasing demand for the VisitView Executive Briefing Center Management application, VisitView Corporation evolved into a product focused company.
Howard is now retired and lives in Southern California and spends his time on various philanthropic endeavors; studying economics, management, decision making, behavior economics, AI and other computing technologies; and enjoys cooking, hiking, mountain biking and fine woodworking.