Janet K. Tinoco, Ph.D.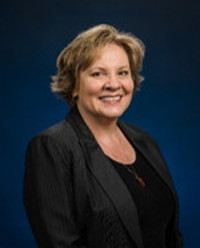 Dr. Janet K. Tinoco is CEO/owner of Runways To Space LLC and Professor Emeritus at Embry Riddle Aeronautical University (ERAU), O'Maley College of Business in Daytona Beach, FL. Her expertise is in technical and strategic management, innovation and business policy, particularly with respect to defense and space systems. She has 40 years of industry and academic experience in the US, Europe, and the Middle East. After graduating with her engineering degree in electrical systems and sciences from SIUC, Dr. Tinoco became a systems integration engineer and technical manager for Lockheed Martin and Northrop Grumman before leaving to pursue her PhD in strategy. Since her time at ERAU, she has been involved in space research, focusing her efforts on spaceports, as well as space debris mitigation from the business perspective. Dr. Tinoco has received several research and industry awards, most notably the Lockheed Martin Fire Control Division's "top 100" for her engineering contributions. She has published in numerous academic journals, co-authored research reports for industry and government agencies, and is lead author on an introductory book on spaceports.
Dr. Tinoco is a senior member of AIAA, a member of ASTM International Committee for Spaceport Standards, and a member of the International Academy of Astronautics (IAA) Commission on Space Policy, Law, and Economics.