Candice M. Smith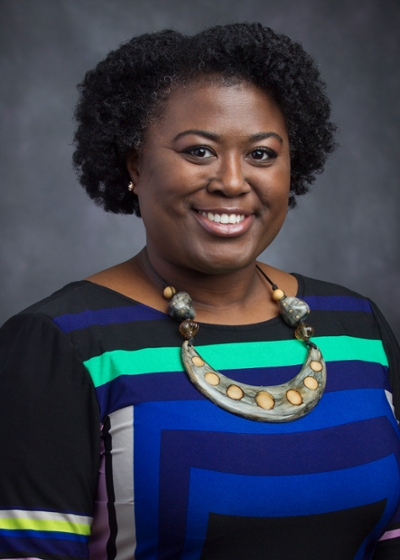 Candice is currently director of Enterprise Engineering at The Boeing Company. She was previously deputy chief engineer in Boeing Global Services. Prior senior roles include director of Global Engineering & External Technical Affiliations and Chief of Staff and Business Integration leader for the office of the Chief Technology Officer. Candice began her Boeing career as a co-op student, joining full time as an integration engineer for Boeing Defense, Space and Security (BDS) in St. Louis, MO. Since that time, she has held roles of increasing responsibility as a systems engineer/architect on the Future Combat Systems program; systems engineer in Boeing Research & Technology (BR&T) Support and Services investigating asset visibility technologies for the DoD. Special Projects Team in Dallas, TX working advanced sensor technologies; and a BR&T project engineer supporting BDS International Strategic Partnerships developing and managing technology offset projects for customers in India.
Candice served in the Illinois Army National Guard Military Police Battalion and later with a Signal Company while earning her Bachelor of Science degree in Electrical Engineering from Southern Illinois University Carbondale. She's also earned a Master of Science in Systems Engineering from the Missouri University of Science and Technology. She maintains her professional project manager certification.
Candice has to her credit many awards and honors including being selected as a 2017 Eisenhower Foundation Fellow. She's been honored with Boeing St. Louis Diversity Award for Influence, the St. Louis Business Journal 30 under 30 recognition, the St. Louis American Foundation Young Leaders Award, STEM Women of Color in Technology Rising Star Award, Black Engineer of the Year Modern Day Technology Leader award, and Walker's Legacy award in Chicago. She's a member of Delta Sigma Theta Sorority Inc. and proudly serves on the board of Project SYNCERE, a youth STEM engagement program and is an active member of Midtown Educational Foundation advisory council. She's currently the industry advisor for the NSBE Jr. Chapter at Lindblom Math and Science Academy High School in Chicago.
One of Candice's greatest passions is community service and youth empowerment through engagement and education. Among her many pursuits are her work mentoring youth and young professionals. She executes her practical obligations while honoring her responsibility to give selflessly to the community.
Candice enjoys hanging out with her daughter, a good laugh, smart conversations, and boogie breaks.