Dan Korte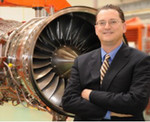 Dan Korte was President of the Rolls-Royce Defense business responsible for the strategy and performance of the $4 billion global defense aerospace business, encompassing 5,500 employees at operations in 17 countries. The business serves 160 customers in 103 countries with over 18,000 engines in service around the world.  Korte joined Rolls-Royce in August 2009 and was based at the North American corporate headquarters in Reston, VA.
Korte has more than 20 years of experience in design and systems engineering, integrated product team leadership, as well as supplier, procurement and program management experience. Prior to joining Rolls-Royce, Korte was Vice President and General Manager for Global Strike Systems, a division of the Boeing Military Aircraft business. 
Korte first joined Boeing in 1985 as an electronics engineer.  Since then he has held a series of increasingly senior positions to include: V-22 Program Manager and Vice President- Supplier Management & Procurement.
Korte has a BS in Electrical Engineering from Southern Illinois University and an MBA from Lindenwood University, Missouri.  He is also a graduate of the Strategic Thinking and Management for Competitive Advantage Program at the University of Pennsylvania's Wharton School of Business. Dan is an active member of the community, serving on the board of directors for United Way of Greater St Louis, on the College of Engineering Industrial Advisory and Foundation boards at SIU Carbondale; and as a member of the board for the St. Louis University Masters of International Business program.